"To read is to voyage through time." – Carl Sagan
Don Bosco Reading Program: Dear Students, Please read books from our e-library and send your book reviews throughout the year. The Best Readers from Classes 3 to 10 will receive a Certificate of Achievement and a Medal at the end of the Academic Year. Submit your Book Reviews through the MS Form below using your school email id and password. Happy Reading!
Criteria: Students from Class 3 – 5: Please read and send a review of at least 6 books through the academic year 2022 – 2023. Class 6 – 10 : Please read and send a review of at least 8 books through the academic year 2022-2023. The content and use of language in your book review is also a major criteria.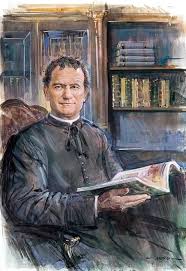 Some of the books which you could read for Don Bosco's Reading Program:
Please click on the image or title below to read a book.
International Literacy Day 8 September, 2022 One Day One Story: Read these two books in English or Hindi / Telugu.
STEM BOOKS: Science Technology Engineering Mathematics
Scientific Discovery & Exploration
STEM
The Voices of Future Generations International Children's Book Series:
Storybooks written by children authors from around the world in conjunction with UNESCO's Voices of Future Generations initiative.
Folktales & Legends From Around The World
Classic Storybooks
Books Read Aloud
Listen to these books being read aloud.
Story Time From Space
Storybooks read by astronauts from the International Space Station!
More Storybooks
True Stories
Biographies: Read Aloud
Little People Big Dreams by Isabel Sanchez Vegara
For High School Students
Non-Fiction
Fiction
Classics
Digital Libraries Online
Find more books to read online:
Internet Archive Digital Library
National Digital Library of India