Don Bosco Green Alliance is an international collective of youth from the Salesian institutions across the world who contribute to global environmental action, thought and policy.
The mission is to create an environment that is safe and caring for all life on the planet, while building up a new generation of environmentally committed citizens and leaders. Website: https://donboscogreen.org/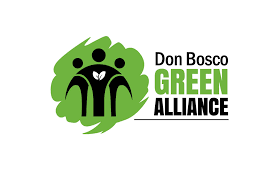 Don Bosco School, Bandlaguda, became a member of Don Bosco Green Alliance in Dec 2018.
‌ The three areas of focus for our school is: ‌
1. Reducing Pollution
2. Waste Management and Recycling
3. Green Campus and Surroundings ‌
---
"What kind of world do we want to leave to those who will come after us, to the children who are growing up?" – Laudato Si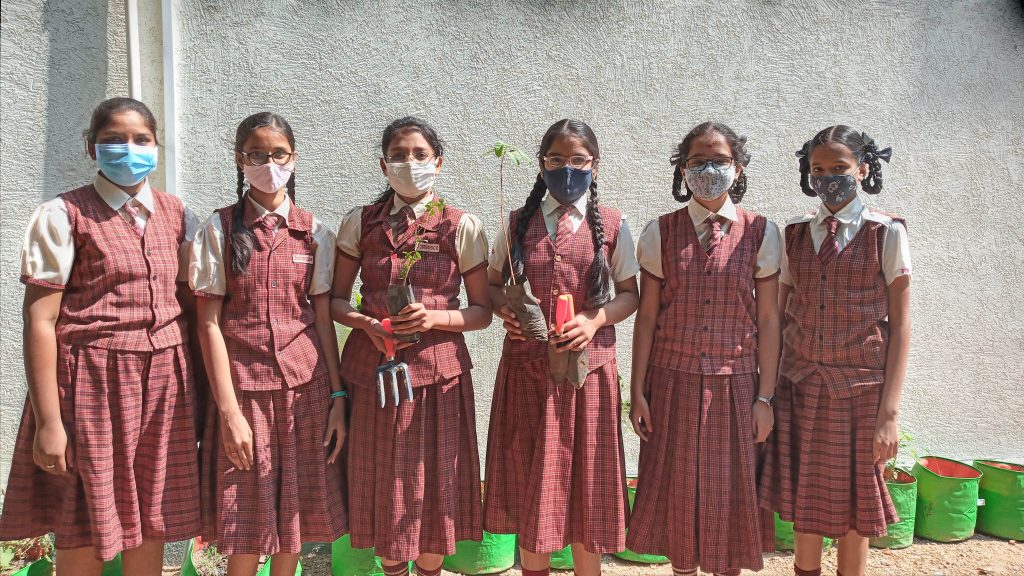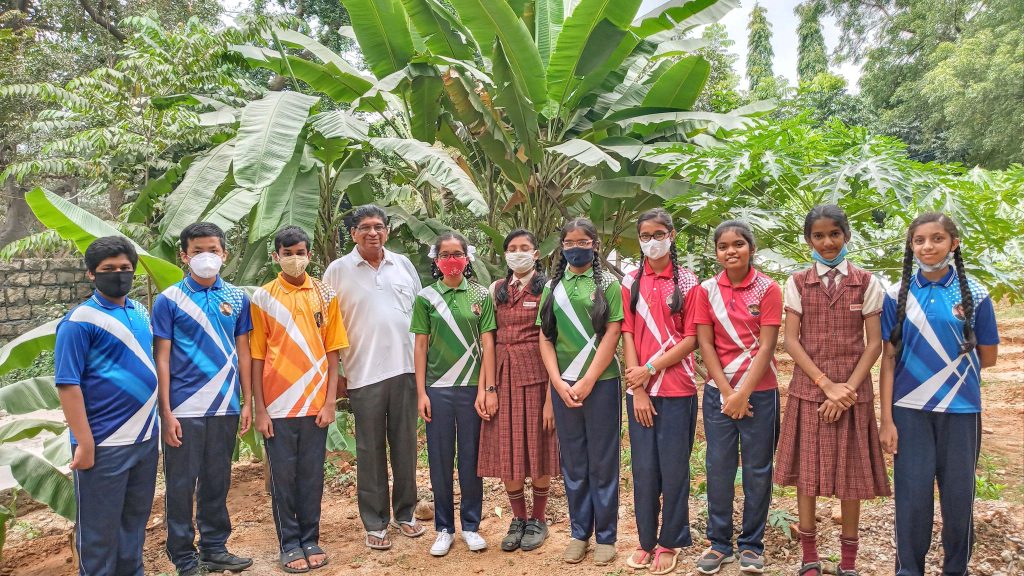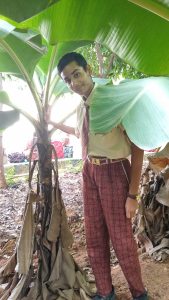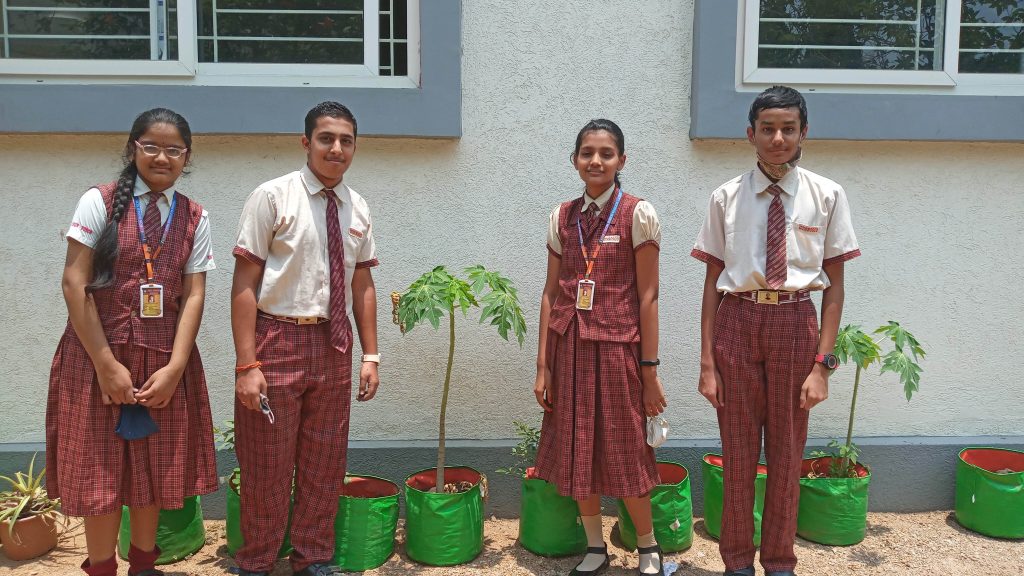 ---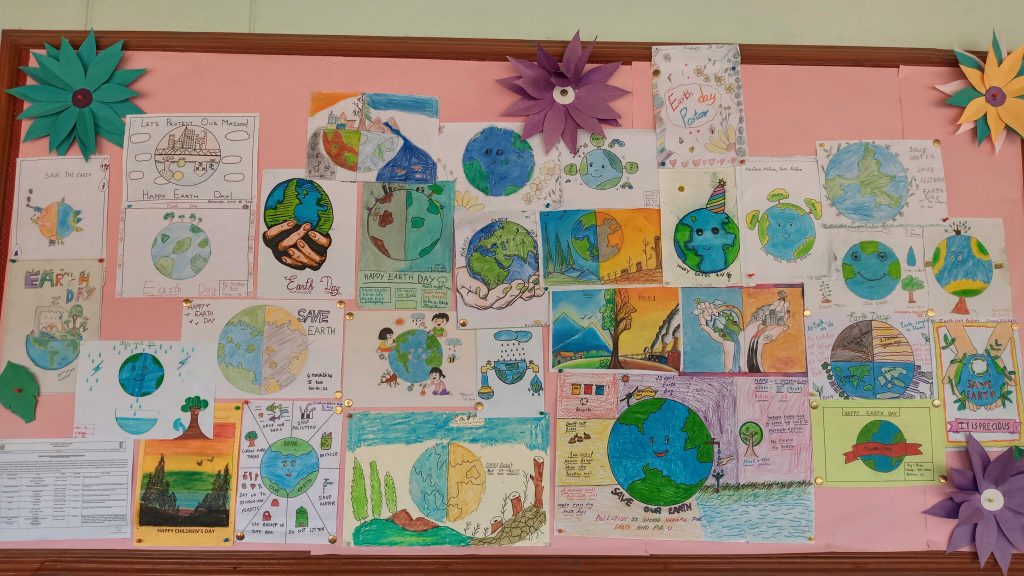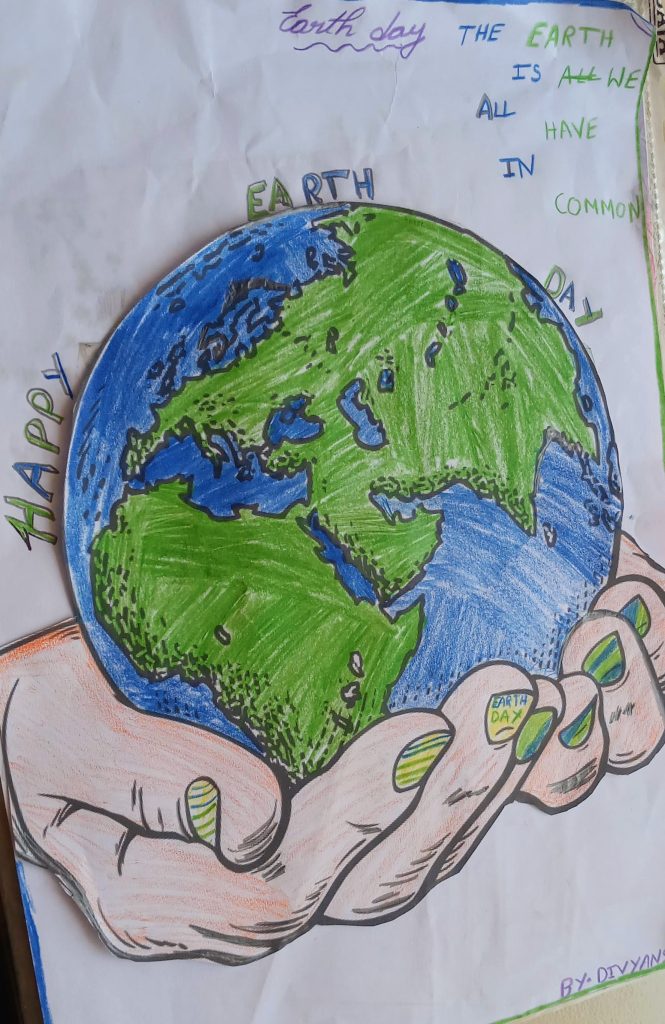 March 18, 2022: Students donated old books for Don Bosco Green Alliance's recycling program. The funds generated was donated to a home for girls run by the Salesian Sisters.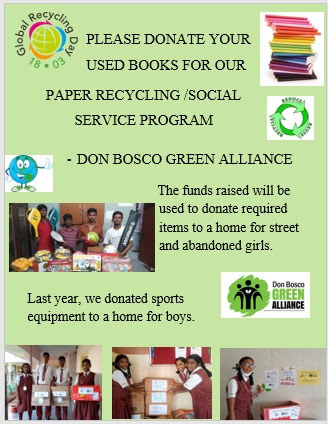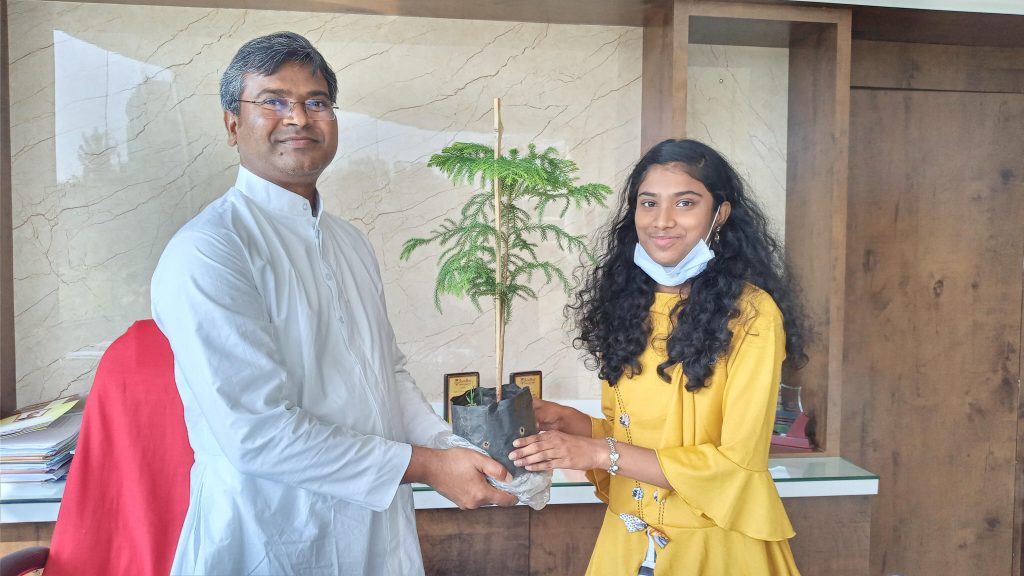 Eco Friendly Birthday Celebrations:
Please gift a plant to the school garden instead of distributing chocolates.
Take the Don Bosco School Pledge To Protect Our Environment
Our planet is drowning in trash. Plastics and non-recyclable wastes pollute our land and seas. Our natural resources are getting depleted while air pollution causes many health problems for us.
We, the members of our school's Don Bosco Green Alliance Team, challenge you to take this Pledge to Protect Our Environment – to make our world a cleaner, greener and better place to live in.
RETHINK RECONNECT RENEW
Thank You for supporting our initiative.
---
Mamma Margaret's Garden
On the 1st of April 2021 the birth anniversary of Margherita Occhiena, mother of Don Bosco (affectionately known as Mamma Margaret), Don Bosco School launched its organic gardening program.
Mamma Margaret grew vegetables in a garden to feed the hundreds of boys being cared for and educated by Don Bosco. Though she herself was illiterate, Mamma Margaret's wisdom and goodness became the model for the Preventive System that was the basis of Don Bosco's educational approach.
Inspired by a Don Bosco institute in the Philippines which started their Mamma Margaret's Garden initiative during the pandemic to grow vegetables to distribute to the poor, students in our school will be encouraged to grow their own vegetables, herbs and fruits to learn sustainable living. Students will also learn composting and will use the compost to grow the vegetables.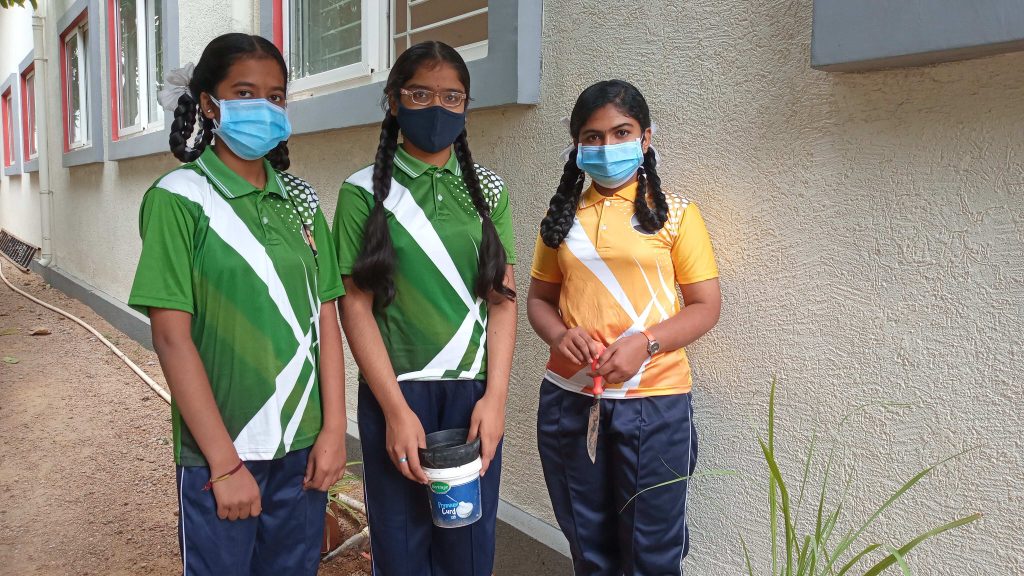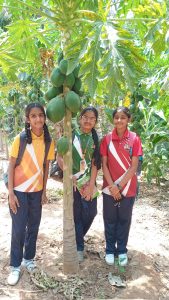 Composting of dry leaves collected on the school campus.
Recycling Program
The first step we took towards making our campus an eco-friendly green campus was our Recycling Program. Students involved in the Don Bosco Green Alliance Recycling Program help manage waste by recycling materials like paper and plastic in school. Students are also requested to donate their used notebooks. Funds raised through this program are used for social work projects.
We are happy to announce this year the funds raised from Recycling was used to buy sports equipment for the boys at Navajeevan, a home for street children and destitute boys. Thank you to the students who donated their old school notebooks for this social service project. Our grateful thanks to parents for their encouragement and support, especially for bringing the old books to school during the COVID pandemic lockdown. Our next collection will fund sports equipment for the home for girls.
Feb 2021: This academic year, Don Bosco School, Bandlaguda, has sent over 500 kgs of paper and plastics for recycling, so far, in spite of the challenges faced with the lockdown.
School Award
Don Bosco School was awarded a trophy by ITC for its Recycling Program (2019-2020).
---
Eco-Friendly Celebrations
Students are encouraged to gift a plant instead of sweets for their birthdays. The students take care of the plants in the school garden where they get to see their birthday gift plant grow and flourish.
Potted plants replace bouquets of cut flowers as gifts for visiting guests and dignitaries during events at Don Bosco School.